Hello everyone,
Some of you already knew that I was battling a severe depression but I kept my ED pretty quiet since it was something that I had trouble admitting even to myself.
I have EDNOS (Eating Disorder Not Otherwise Specified) since I had things from anorexia + bulimia and didn't fit into the weight category to have one (or both) of those amongst other things.
Now I've been recovering and I'm doing fine again. I'm even doing photo shoots with real photographers again! As a reward for myself I would LOVE to go to London since it's something that I have been wanting to do for the past 3 years but something has always come up and I don't want it to happen again this time.
It is also a HUGE motivator for me to keep going with recovery and not slip back. Honestly you're making my dream come if you want to donate.
Since GoFundMe has a minimum of 5 euro, I also added the option for paypal where you can donate me any number you want. Since honestly every euro brings me closer to my goal.
If you have any money to spare you can donate to: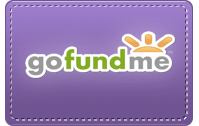 Or


The reward levels are the same for paypal!
Also especially for dA I will be available as a MODEL on 11 and 12 may 2015 in London(UK) in the EVENING. Contact me for rates.
If you live in Belgium (or are willing to travel too), and you have time BEFORE may 1st you can contact me as well.
Please mention what type of shoot you want to do and in what kind of setting.
I love you all no matter if you donate or not. You are all awesome guys and girls, woman and men and every one else in between (or both)